Services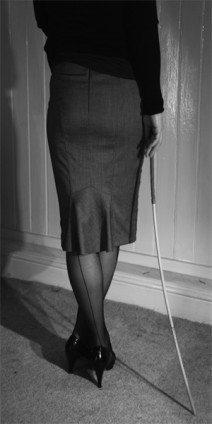 What I offer — I offer spank­ing can­ing for begin­ners and more the more expe­ri­enced. I do enjoy role-play and, if you have an unusu­al sce­nario in mind, don't be afraid to ask, prefer­ably in advance of our meet­ing. I can always say no — and will say no if I find your sce­nario in any way sex­u­al­ly demean­ing. But I also love the chal­lenge of a new role. I am par­tic­u­lar­ly hap­py to play the tra­di­tion­al strict head­mistress or aun­ty to set the right mood and I dress accord­ing­ly. Please note I only offer spank­ing and can­ing and no sex­u­al activ­i­ties will take place. Although I don't cane any­body to pulp I take the pun­ish­ment seri­ous­ly. I am hap­py to cane or spank on a bare bot­tom but don't require full nudi­ty. Please note that I am not inter­est­ed in elab­o­rate pre-script­ed sce­nar­ios in which I am expect­ed to do YOUR bid­ding, down to the last stroke of the cane. You are here to sub­mit to me, respect­ful­ly, and accept such pun­ish­ments as I decree appro­pri­ate with good grace. Fur­ther­more, I can do per­son­al train­ing ses­sion with incor­po­rat­ed pun­ish­ment to help achieve weight loss and well being
Ses­sions take place in my rus­tic school room or my pri­vate study in a Vic­to­ri­an cot­tage in Gilling­ham Kent You can read more about the school­room here The school­room.
Rope Bondage
I have had a lot of fun exper­i­ment­ing with rope bondage and I now also offer ses­sions which com­bine rope bondage with spank­ing and oth­er cp activ­i­ties. You will be tied up and unable to move while get­ting a very sore bot­tom.
Prices -
120 min­utes: £180
90 min­utes: £140
60 min­utes: £110
40 min­utes: £80
The fee should be paid upon arrival prefer­able along with a note from "par­ents or teach­ers" with a list of offences to be dealt with.
I spank with hands as well as slip­per, hair­brush and pad­dle and I have a good selec­tion of canes and straps.
What I dont offer -
Please note I only offer spank­ing and can­ing to adults over the age of 20 and not any kind of per­son­al ser­vice. I will nev­er be undressed or semi-undressed dur­ing the ses­sion.
What I expect -
I expect clients to be on time — polite, clean and prop­er­ly dressed.